Ceramic Restorations
Ceramic crowns, Inlays and onlays/overlays are an excellent way to help solve a problem caused by moderate to severe decay. They are also an excellent option for patients who need a long-term, durable restoration and would like to limit the amount of healthy tooth structure that has to be removed.
These restoration are custom designed for each case and fitted into place using the most advanced bonding systems. This allows the new restorations to protect the teeth against recurrent decay and fracture for up to 10 years.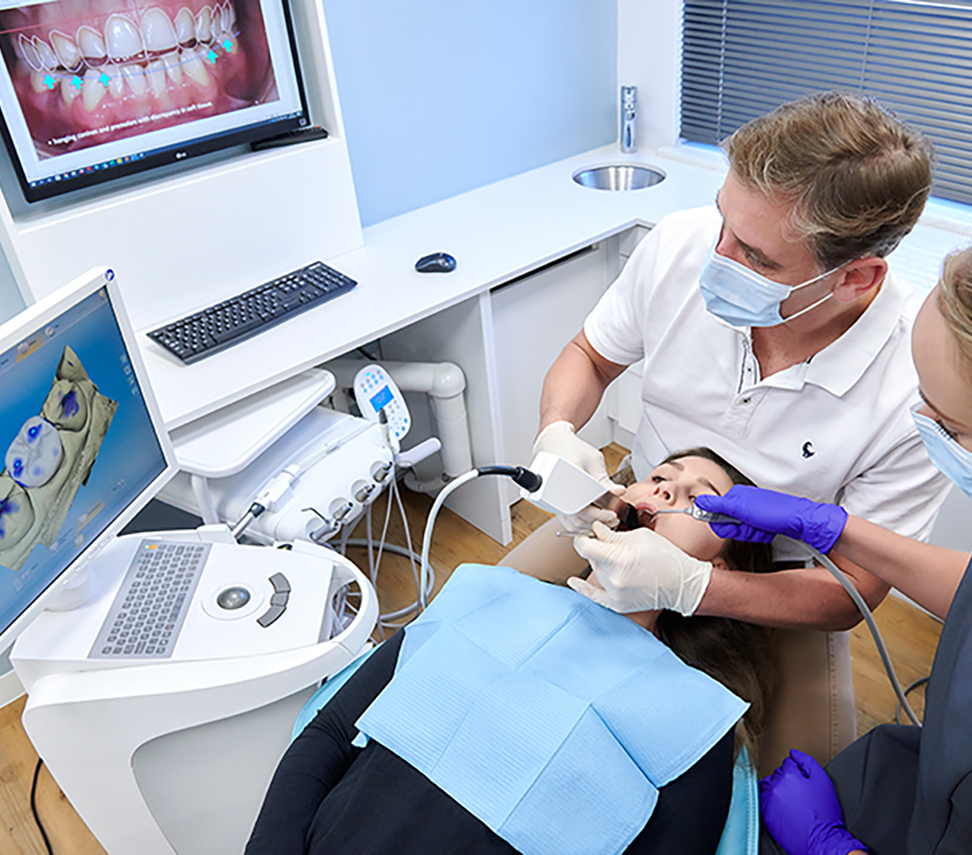 One Visit Ceramic Crowns
Using advanced CAD/CAM technology (CEREC), our dentists are able to make porcelain crowns, inlays and onlays quickly and predictably. Bonding them onto your tooth, all in a single appointment.
Ceramic Inlays and Onlays
When the ceramic filling material is bonded in the centre of the tooth, it is called an inlay. If the damage is more widespread and the new structure covers the whole chewing surface including one or more tooth cusps, the procedure is called an onlayCeramic inlays or overlays are much more durable than composite fillings. These types of fillings are used in larger areas where the tooth structure needs more support.
MORE ABOUT WHITE FILLINGS