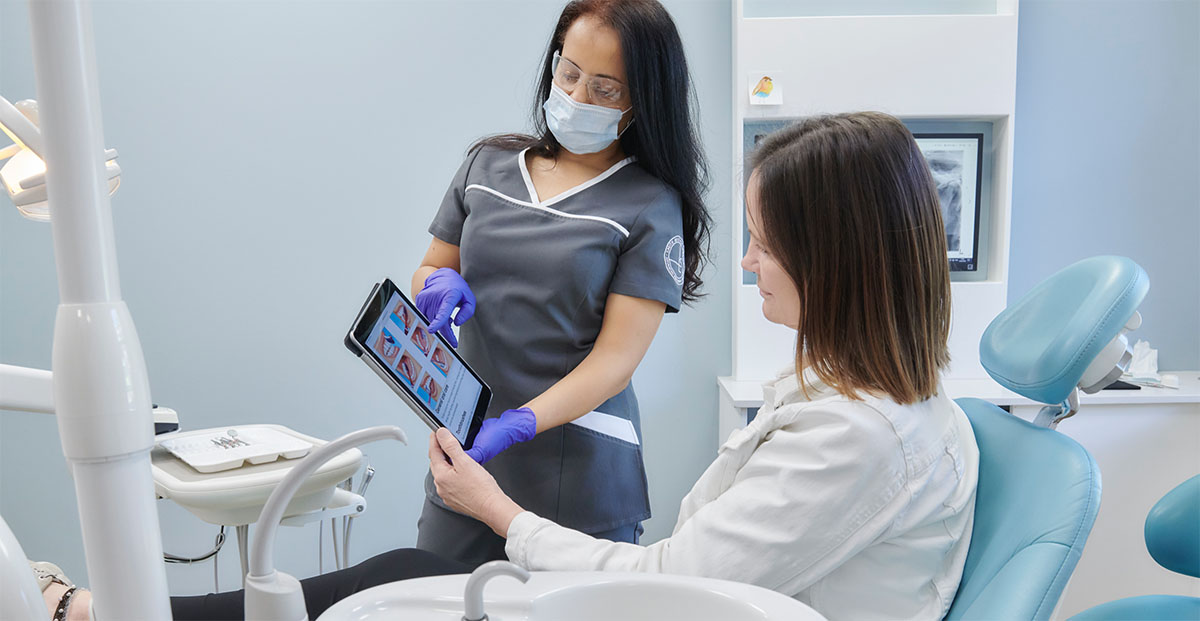 "I have been to many oral hygienists and spent countless hours wishing for the appointment to end. This is by a large margin the Best and most painless experience I have ever had and I will never go anywhere else. For so long I have asked if there isn't any new technology. Surely,this is 2019 and this painful method has been around for decades. Well there is and they are using it! If you want your teeth cleaned,go there!"
MORE REVIEWS
Using the latest technologies, such as GUIDED BIOFILM THERAPY we provide a pain-free hygiene visit that gives you a brighter, healthier smile with the highest level of comfort, safety, and efficiency. Our trained and skilled hygienists, Benita Mathews and Kayleigh Swart will use the Guided Biofilm Therapy protocol together with patient education and motivation to help you maintain your natural teeth for as long as possible.
Healthy smiles make you look and feel good and that all starts with good oral hygiene. Maintaining good oral hygiene is one of the most important things you can do for your teeth and gums. Healthy teeth not only enable you to look and feel good, but they also make it possible to eat and speak properly. That is why at CSD we believe in prevention rather than cure, partnering with you to make sure your smile is taken care of.
Daily preventive care, including proper brushing and flossing, together with regular professional cleanings, will help stop problems before they develop. Preventing problems such as cavities or gum disease that could impair your ability to eat and speak properly or cause pain and bad breath. Good oral health also translates to good general health, because what many people may not realize, is that poor dental health can have a very negative effect on your general health, including your heart, diabetes, pregnancy and chronic inflammation, such as arthritis — to name a few.
What should I do to prevent gum disease and tooth decay?

...
Read More