Paedodontics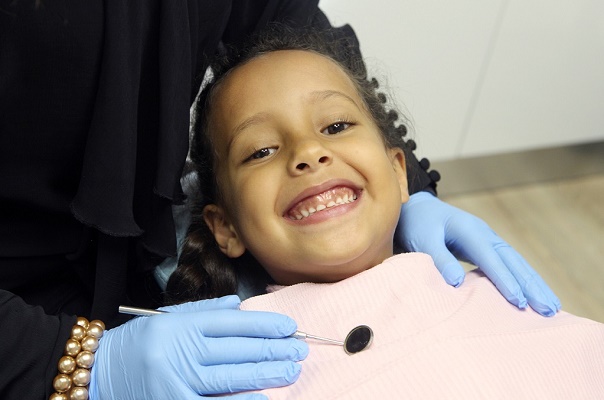 Composite fillings have several advantages:
They are tooth-colored. They blend in with the rest of the tooth and other teeth.
They are bonded to the tooth. This helps seal the filling and prevent decay around it.
Glass ionomer and resin/modified glass ionomer fillings release fluoride
...
Read More
Extracting teeth for a child is not very difficult, but other options should be carefully considered before extraction. Many parents feel that their kid's teeth should be taken out instead of being saved, but primary teeth have an important purpose, and removing them prematurely can cause a lot of problems.

...
Read More
Protect your children's teeth at home
Before teeth erupt, clean gums with a clean, damp cloth.
Brush teeth with a small, soft-bristled toothbrush. Introduce a pea-sized dab of fluoridated toothpaste after 2 years of age, once the child is old enough to spit out the toothpaste after brushing.
...
Read More
Mouth guards can be manufactured at our practice. An appointment with the dentist or oral hygienist is necessary to take an impression. Mouth guards are extremely important in all contact sports, and we strongly advice our patients to invest in this.

...
Read More
At Smith and Van Lierop Dentistry we offer a hygiene program for all the children at the practice. Oral hygiene instructions and cleanings are done by our oral hygienist. At these visits we spend time to ensure that your child is able to brush with the correct technique.

...
Read More