Payment Options
Corne Smith Dentistry is a private practice, and we are therefore not contracted to any medical aid schemes. Any treatment performed by Corne Smith Dentistry is payable on completion of service. However, all quotations and invoices contain the necessary ICD-10 codes should you wish to submit your claim to your medical aid for reimbursement.
We are affiliated with two accredited Financial Providers that specialize in most medical procedures including dentistry.
Each of these providers has different terms and conditions, to find out more about these providers, please see below.
*** It is important to take note that should you choose to make use of the services they offer, all negotiations are between the Patient and the Financial Provider.

WE OFFER:
Medical loans from R 10 000 – R 250 000
Repayment terms from 12 months to 60 months
Structured repayments to suite your needs
Competitive interest rates
No early settlements fees
Zero deposit
Client information is treated with the utmost confidentiality
Apply Now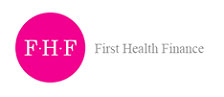 We Offer
Medical loans from R 5000 – R 60 000
Repayment terms from 6 months to 36 months
FHF's underwriters carefully examine each loan application and personally assess credit data in order to maximize your chance of credit approval
We strive to provide a turnaround time of one hour
No early settlements fees
Client information is treated with the utmost confidentiality
Apply Now