GUIDED BIOFILM THERAPY
WHAT IS GUIDED BIOFILM THERAPY?
Using the latest technologies, Biofilm Therapy is a pain-free hygiene visit that gives you a brighter, healthier smile with the highest level of comfort, safety, and efficiency.
Guided Biofilm Therapy includes Oral Hygiene Instructions with an electric toothbrush and floss, together with patient education and motivation to maintain natural teeth and implants for as long as possible.
WHY IS GBT A 'GAME CHANGER'?
Dental biofilm is the main etiologic factor for caries, periodontal and peri-implant infections. Periodontitis can increase the risk of systemic diseases, such as cardiovascular and respiratory disease, arthritis or diabetes.
Regular oral hygiene, combined with professional measures keeps biofilm under control.
GBT follows the European Federation of Periodontology (EFP) recommendations on Professional Mechanical Plaque Removal (PMPR) and Oral Hygiene Instructions (OHI) for Home Care of the European Federation of Periodontology (EFP).
"Periodontal Health — for a better life!"
THE 8 STEPS OF THE GBT PROTOCOL: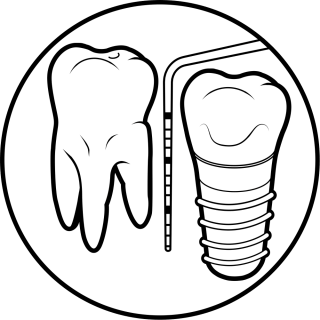 01 ASSESS
Probe and screen every clinical case:
Healthy teeth, caries, gingivitis, periodontitis
Healthy implants, mucositis, peri-implantitis
Start by rinsing with BacterX Pro mouthwash
---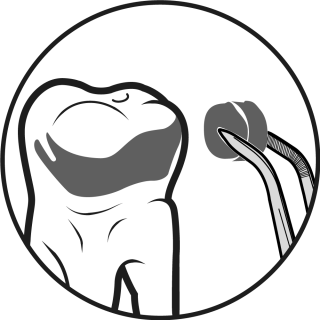 02 DISCLOSE
Make Biofilm visible:
Highlight to patients the disclosed biofilm and their problematic areas with EMS Biofilm Discloser
The color will guide biofilm removal
Once biofilm is removed, calculus is easier to detect
---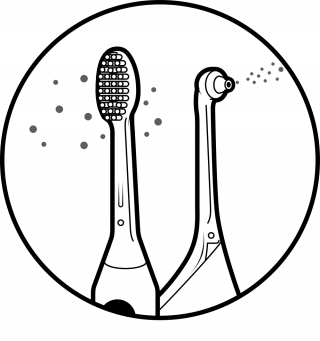 03 MOTIVATE
Raise awareness and teach:
Emphasize on prevention
Instruct your patients in oral hygiene
EMS recommends Sonicare toothbrushes and interdental brushes or Airfloss Ultra
---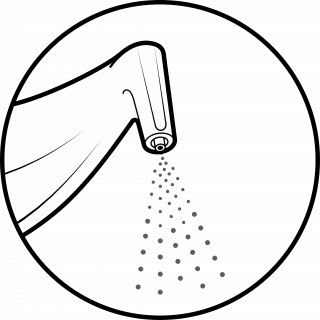 04 AIRFLOW®
Remove biofilm, stains and early calculus:
Use AIRFLOW® for natural teeth, restorations and implants.
Remove biofilm supra- and subgingivally up to 4 mm using PLUS 14 μm powder
Remove remaining stains on enamel using CLASSIC COMFORT Powder.
Also remove biofilm from gingiva, tongue and palate.
---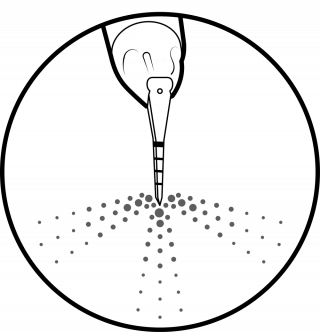 05 PERIOFLOW®
Remove biofilm in >4 to 9 mm pockets:
Use PLUS Powder on natural teeth in deep pockets and root furcations and on implants
Use new and slimmer PERIOFLOW® Nozzle
---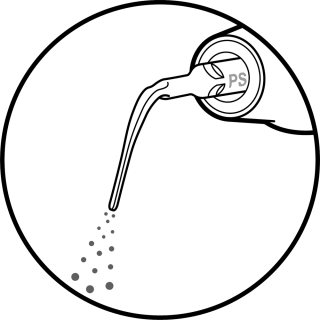 06 PIEZON® PS
Remove remaining calculus:
Use the minimally invasive EMS PS instrument supra-and sugingivally up to 10 mm
Clean > 10 mm pockets with mini curette
Use EMS PI Instrument around implants up to 3 mm subgingivally and on restorations
---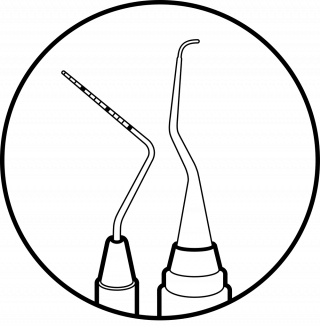 07 CHECK
Make your patient smile:
Do a final check for remaining biofilm
Ensure calculus is fully removed
Accurately diagnose caries
Protect with fluoride
---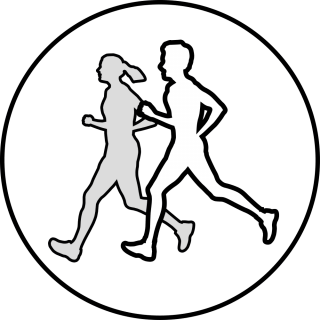 08 RECALL
Healthy patient = Happy patient:
Schedule recall frequency according to risk assessment
Ask your patient if he or she liked the treatment
GBT IS FOR EVERYONE:
PROPHYLAXIS / GENERAL DENTISTRY
GBT is the new approach in professional prophylaxis for biofilm management.
GBT is the foundation of a successful prevention of periodontal and peri-implant disease.
GBT plays an important role in maintaining oral health helping prevent/control oral/systemic diseases such as atherosclerosis, respiratory problems, erectile dysfunction, diabetes, heart problems...
GBT helps early detection of white spots and caries hence being minimally invasive.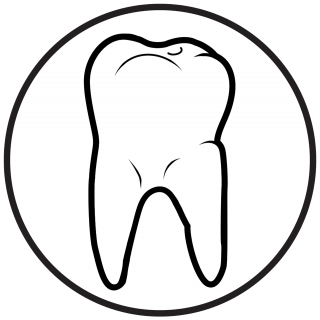 ---
ORTHODONTICS
GBT is the systematic approach for prevention and maintenance of all orthodontic appliances.
GBT hinders gingival overgrowth, gingivitis and recession.
GBT helps early detection and subsequent prevention of white spots and caries.
GBT maintains integrity of the orthodontic appliances hence minimizing biofilm accumulation.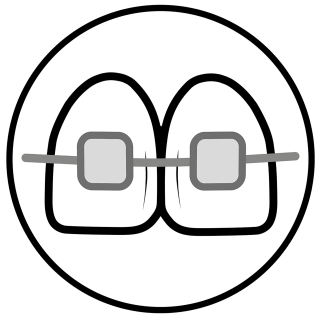 ---
IMPLANTOLOGY
GBT is the only predictable solution for implant maintenance.
Treating mucositis with GBT can help prevent peri-implantitis.
GBT is indispensable for pre-treatment, post-operative and life long maintenance of implants.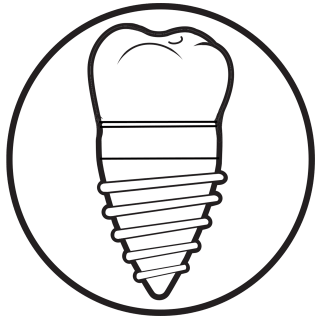 ---
PAEDIATRIC DENTISTRY
GBT is NO PAIN.
GBT helps to motivate and encourage oral hygiene in young children.
GBT builds trust and confidence in the clinician, increasing long term recall which is the basis for a preservation of natural teeth.
GBT increases compliance in children and adolescence.
GBT is an optimal tool for patient education, caries prevention and early detection.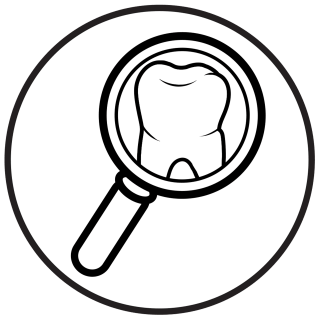 ---
AESTHETIC DENTISTRY
GBT is an effective and minimally invasive procedure to maintain the surface integrity of veneers, crowns and aesthetic restorations.
GBT should be used prior to bleaching, placing restorations and taking impressions.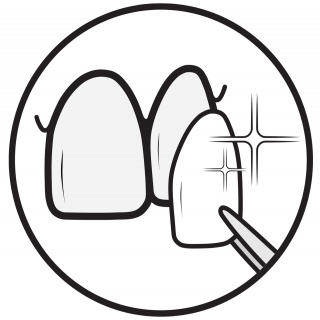 ---
PERIODONTOLOGY
GBT is an integral part of non-surgical periodontal therapy.
GBT is part of the preparation procedure before any surgical act.
GBT encourages higher patient motivation in addition to building trust and confidence in the clinician.
GBT is a key factor for a long term maintenance after all periodontal treatments.
GBT reduces sensitivity due to its minimal invasiveness.
GBT assures a quality treatment with precision & safety.
GBT guarantees maximum patient comfort.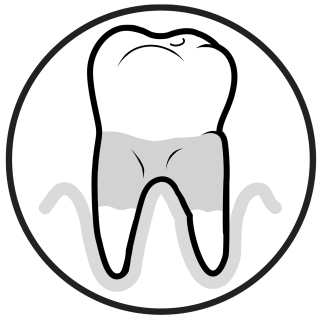 ---
GERODONTOLOGY
GBT is the optimal solution for the elderly with a combination of different situations such as inflamed tissues, recessions, caries, restorations, implants, xerostomia and compromised physical abilities making oral care a challenge.
GBT is great to increase patient compliance and motivation.
GBT is exceptionally gentle and safe for the elderly.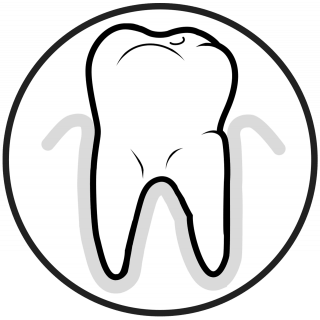 ---
ENDODONTOLOGY
GBT is recommended before endodontic treatments to work in a clean environment reducing overall bacterial load and minimize chances of infection.
GBT is necessary to maintain and control crowns and bridges post treatment.
---
ORAL SURGERY
GBT is recommended before and after any surgical procedure, to remove biofilm and work in a clean environment.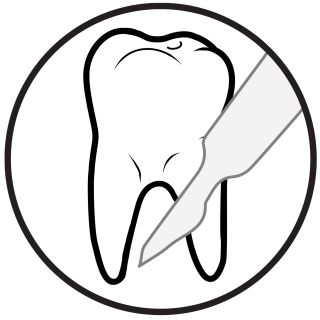 THE AIM OF GBT: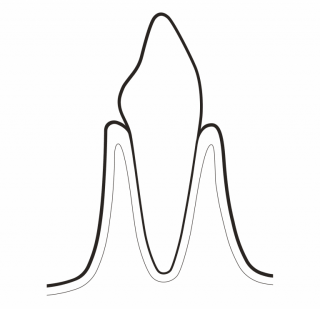 PRESERVE HEALTHY TEETH
GBT minimizes the use of power and hand instrumentation. AIRFLOW® is minimally invasive on all types of dental tissues: dentine, cementum, enamel and gums. Minimal abrasion for maximum comfort: GBT enables the patient to enjoy natural teeth and implants for much longer.
---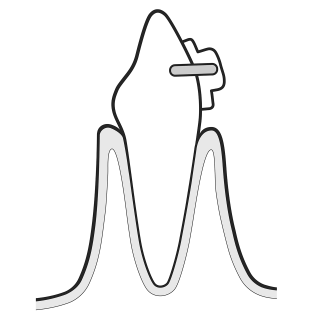 MAINTAIN ORTHODONTIC APPLIANCES
Orthodontic appliances increase biofilm growth in areas not accessible by daily brushing and traditional prophylaxis. Biofilm creates wire friction, gingivitis and caries. AIRFLOW® with PLUS Powder removes biofilm with full access to critical areas. Safe and effective on teeth and brackets, it prevents caries and hyperplasia.
---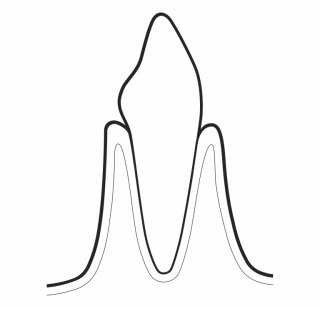 PREVENT CARIES
Biofilm is not always visible to the naked eye. Disclosing biofilm helps to remove all biofilm. GBT prevents caries and gum disease in children and adults. No biofilm = No caries.
---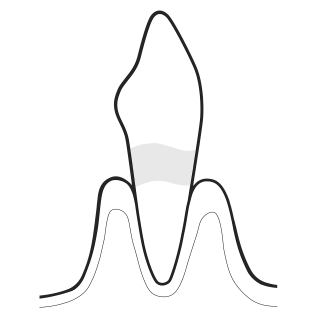 TREAT EXPOSED DENTINE
Remove exposed biofilm on dentine with AIRFLOW® PLUS Powder and stop the procedure when the color has disappeared. GBT is the only protocol which guarantees minimal invasiveness through direct visual control. AIRFLOW® PLUS Powder with heated water provides maximum comfort and minimal sensitivity.
---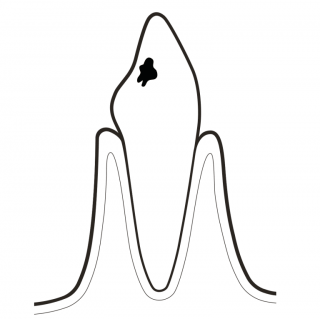 DETECT CARIES AT AN EARLY STAGE
Caries often develop in areas not accessible by rubber cups or brushes, such as interdental areas, pits and fissures. AIRFLOW® cleans it all. A final check delivers a more accurate, precise and early detection of caries on clean surfaces. Also, it allows fluoride to access a clean tooth more easily.
---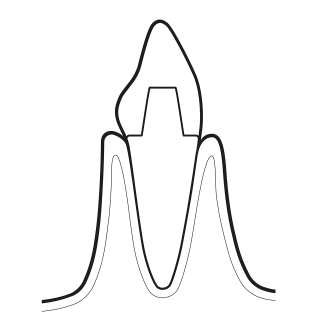 PRESERVE AESTHETIC RESTORATIONS
To avoid gum recession - critical factorwhen it comes to aesthetic restorations- biofilm must be removed regularly. GBTprotects your smile through effective but gentle biofilm removal around restoration margins.GBT inhibits stains and colorations.
---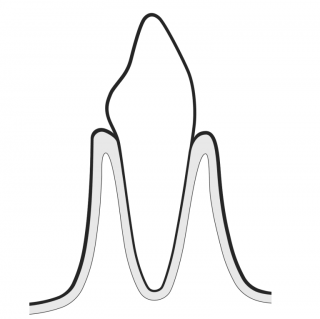 PRESERVE HEALTHY SOFT TISSUES
GBT step 04 AIRFLOW® removes biofilm in a minimally invasive way. AIRFLOW® PLUS Powder is proven to be gentle on the gingiva and other soft tissues. In contrast, rotary and hand instruments may cause damage.
---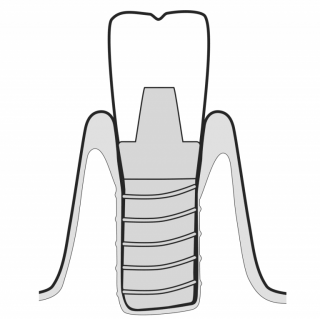 MAINTAIN IMPLANTS
GBT steps deliver a minimally invasive method to protect implant surfaces. 04 AIRFLOW® and 05 PERIOFLOW® with PLUS Powder are gentle on implant surfaces, while metal instruments may scratch.
---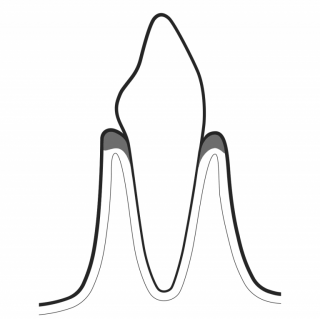 TREAT GINGIVITIS
AIRFLOW® PLUS Powder easily and safely removes biofilm and early calculus from coronal surfaces and sulcus. The PIEZON® PS NO PAIN Instrument removes the remaining calculus in a minimally invasive way.
---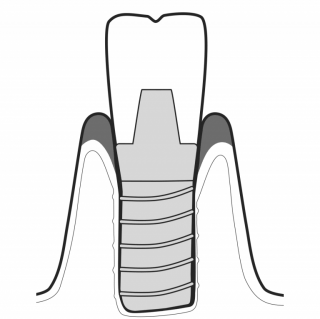 TREAT MUCOSITIS
While gentle on peri-implant tissues, AIRFLOW® with PLUS Powder safely reaches and cleans any ruggedness on implant surfaces for optimum biofilm removal. GBT is the state-of-the-art approach to implant maintenance.
---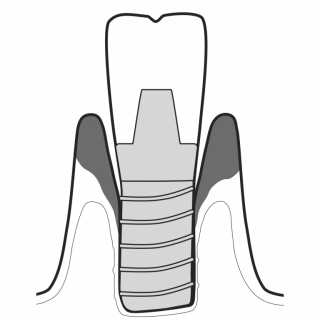 TREAT PERIODONTITIS
PERIOFLOW® with PLUS Powder preserves cementum during periodontal maintenance. It effectively removes subgingival biofilm in residual deep pockets. The PIEZON® PS NO PAIN Instrument removes the remaining calculus in a minimally invasive way. Final check ensures that no calculus remains.
---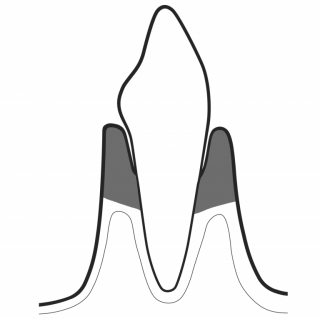 TREAT PERI-IMPLANTITIS
PERIOFLOW® with PLUS Powder removes subgingival biofilm with unequalled limitation of peri-implant bleeding.The PIEZON® PI Instrument removes the remaining abutment calculus thereby preserving the implant surface.