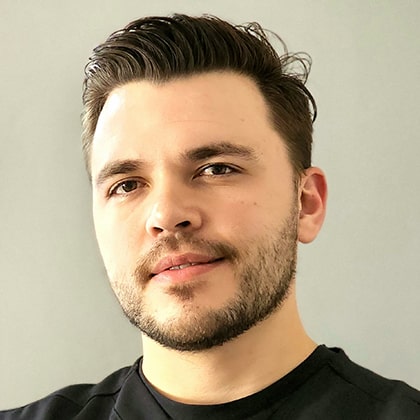 Dr Jaco Meyer
Dentist
Originally from Heidelberg (Gauteng), Jaco completed his schooling on the beautiful West Coast of South Africa. The relaxed lifestyle of the west coast is demonstrated in his calming demeanour when treating patients.
Jaco completed his dental degree through the University of the Western Cape in 2017. He also completed a further postgraduate Diploma in aesthetic dentistry soon after and is currently enrolled in the postgraduate diploma in endodontics (Rooth canal therapy)
Prior to joining the team and Smith and van Lierop Dentsitry he gained valuable experience and mentorship working in advanced dental practices in Milnerton and Seapoint.
Jaco is dedicated to delivering a pleasant patient experience and strives to deliver the highest quality care based off the modern literature and evidence based dentistry. Part of achieving this is a drive to never stop learning and continuing to grow within the profession and utulizing the latest technologies in dentistry to improve the patient experience.
Jaco enjoys most aspects of dentistry and has a special interest in biomimetic restorative dentsitry, aesthetics and enododontics.
Passionate about continuous education, Jaco attends numerous postgraduate seminars, congresses and lectures to cover advancements in all aspects of dentsitry. Treating nervous and anxious patients is a passion of his. Aligning himself to the principles of SlowDentistry this allows predictable, safe and a pleasant dentist visit.
Outside the dental surgery, his passion for wildlife, nature and conservation is evident and can often be found on hikes and enjoying the countryside and travelling.
---